As the economy recovers, in all material of ground brick,ceramic tile. Also more and more be favorred.For market prospects in 2014, the United States ceramic tile. The enterprise with confidence."Overall, the consumer enthusiasm is picking up, a certain extent, the market is more optimistic."American brand ceramic tile cross dimension, vice President of marketing, said mark SiNong "we think a good trend will continue until 2014, was a good prospects."
Market demand expected annual growth of 7%
American industry forecasts that between 2014 and 2017, the ceramic Tile market demand has increased by 7% at an annual rate, consumption will reach 3 billion square feet of the United States datai (Dal Tile ceramic Tile, vice President of brand marketing lolly kirk, basil, according to the construction of rebound boost demand for ceramic Tile. Housing market hit bottom in 2012, the market has been gradually recovery, completed the number of new homes increased step by step, we expect the new home market will see double-digit growth. In addition, the office buildings and commercial buildings, the ceramic Tile of commercial space requirements also can appear a certain degree of growth. Relative to the carpet. Ground paving material, such as the price of ceramic tile is cheaper, lower maintenance costs, and thus more and more applied to the commercial space."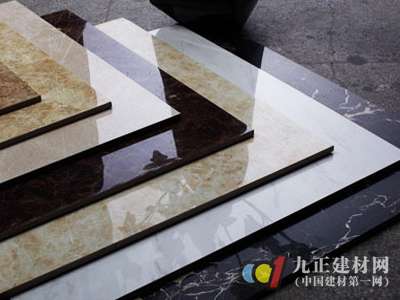 In 2014 the United States "money" scene good ceramic tile market
Responsible for the, datai household building materials retail channels and independent distributor of Jim fanning added: "now the ceramic tile market, product mix and product style has changed, we are trying to lead the market trend. We expect the next single family with many families in the field of ceramic tile needs to grow by 20% to 20%."
From the Angle of the product, in the United States ceramic enterprise still attaches great importance to consumer demand and design trend.Elongated ceramic tile product is popular trend, is widely used in wall ground brick, in terms of pattern, this brings to the users more choice.
It is understood that the wall in the shop is stuck on the ground,imitation wooden ceramic tile has become more and more popular, and American designers tend to choose more elongated imitation wood ceramic tile.
This year, with the progress of high definition printing technology, appear a series of new surface design, such as imitation of rust, steel, plastic, asphalt, etc., built the space of ultra modern design and urban atmosphere.
The ceramic enterprises are preparing for 2014
It is understood that in the past few months, datai paid many efforts to pave the way for the growth of the company in the coming year, including salamanca of building new ceramics factory in Mexico, the plant annual production of about 9000 square feet (about 36.1 30000 square meters 8 - editor's note), and plant in monterrey, Mexico to 3000 square feet of ceramic tile production all converted to ceramic tile production.
According to lolly kirk basil, datai in Mexico's market share gradually expanding, and the United States, Mexico, two markets are double digit growth, Mexico is a new factory is steaming.
According to mark SiNong introduction, cross dimension in 2014 will focus on the development of the existing business of several major parts, such as large size ceramic tiles, capable of self cleaning products series "Hydrotect" and "SureClad ventilating curtain wall system.
"There is no doubt that technology and product research and development complement each other, this year we have developed the first digital ceramic tile series products, in 2014 will launch more amazing products. We all see the market in the recovery, this is a good time, we have prepared to try more bold design."Marc SiNong said.
For next year, the distributors and household building materials stores in the United States are all hope these new products, new technologies to maximize to promote sales growth."Household building materials sells good in recent years, some listed companies from the quarterly financial report visible in stores of the business has a good growth. Our ceramic enterprise responsibility is the development of marketable products, design, to help sell the retail business continue to grow."Jim fanning said.
The ceramic Tile distributors ernesto and ceramic company (Conestoga Tile), deputy chief executive Steve Vogel (Steve Vogel) think, "unless the U.S. government to trick, cheat, but looked from the present economic data, should be a year of growth in 2014. As long as the economic situation slightly better, that the development of our enterprise will definitely have a breakthrough."In the past two years, the enterprise has been actively adjust the marketing strategy, and look forward to all efforts can get harvest in 2014.
Ceramic Tile distributors from Chicago central American ceramic company (Mid - America Tile) importers of ceramic Tile wholesale, for decades, for America's economic situation, the company President Tom secco tal (Tom Kotel) said, "I think the American economy has been walking on the right track, but recovery is still slow, to develop the market, ceramic enterprises still tricky."